Rwanda-based staff
Charles Rukikanshuro, Country Director


Charles has been a member of the Generation Rwanda team since 2007 and became the Country Director in 2009. Before joining Generation Rwanda, Charles spent two years as a Technical Assistant in a youth and civic education program operated by GTZ, a German NGO. Charles has also worked for the Secretary General of the General Association of Students of the National University of Rwanda. Charles holds a Bachelor's degree in English Linguistics and a Bachelor's degree in Law; he is fluent in French, English, and Kinyarwanda.
Michelle Hamilton, Director of Programs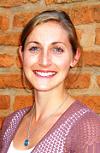 Michelle graduated from the University of Connecticut with a B.S. in Business Management, and she also studied at University College of Dublin's Quinn School of Business, where she completed a minor in International Studies. Michelle's experience includes serving as the Associate to Student Ministries at Trinity Church in Greenwich, Connecticut, where she developed programs for students in 5th grade up through college.
Beata Mukeshimana, Health Services Officer

Prior to working with Generation Rwanda, Beata worked with the Norwegian People's Aid, which provided healthcare to urban refugees from the Democratic Republic of the Congo, Burundi, and Somalia. During this time, Beata oversaw HIV/AIDS prevention campaigns and a start-up pharmacy. Beata received her initial nursing diploma in 1982 and also holds a secondary nursing diploma from the Kigali Health Institute.
Sylvia Uhirwa, Career Development Officer

Sylvia holds a Bachelor's degree from Makerere University Business School in Uganda, where she studied Human Resource Management. Previously, she worked in the department of the Rwandan Public Service Commission that is responsible for recruiting staff for government institutions. She also worked as a customer care advisor at Rwandatel.
Benie Kundwa, Accountant and Administrative Officer

Before joining Generation Rwanda in April 2009, Benie worked in the finance departments of Vision Finance Company and the Solidarite Feminine Iwacu Cooperative. She is currently completing her Bachelor's degree in Business Administration at the School of Finance and Banking.
Ernest Mushi, Cashier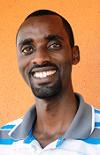 Ernest joins us from Gahini Secondary School, where he spent four years as their Cashier and a Head Prefect. He is currently pursuing his Bachelor's degree in Business Administration at the School of Finance and Banking.
Alec Jahncke, Communications Officer

Alec joins Generation Rwanda as the Segal Family Foundation Fellow through Princeton in Africa. He holds his Bachelors from Tufts University, where he studied Economics and Comparative Politics with a focus on developing regions. Previously, he worked for a public relations and communications firm specializing in the arts and non-profit organizations.
Jackie Lewis, Language Instructor

Prior to joining Generation Rwanda in February of 2011, Jackie interned with One Laptop per Child and had pursued an independent research project in Rwanda through her university. She received her bachelors in Political Science with minors in Philosophy and Religious studies from the University of New Hampshire.
Kathleen Fallon, Career Development Associate

Kathleen received her Bachelor's degree from The George Washington University, where she studied International Affairs with a concentration in Conflict & Security. She spent a year studying Arabic at Damascus University and teaching an Advanced Writing course to Iraqi refugee students in Damascus, Syria. Previously, she worked for non-profit organizations focusing on human rights and development.
Esther Kisaghu, Volunteer

Originally from Kenya, Esther has worked in both the USA and Kenya in health financing, domestic violence prevention, tourism and education. She is a lifelong volunteer for causes she believes in (particularly preventing domestic violence and assisting vulnerable youth), having volunteered at HaborCOV, Transition House, Casa Myrna Vasquez, Mji wa Salama, the Child Welfare Society of Kenya, and Grandsons of Abraham Street Rescue Center. She received her MPH from Boston University, where she specialized in International Health.